Microsoft Office 365 Migration
Proudly serving Sunrise since 1997
Over the last few decades, business environments have become highly digitized. As such, to remain competitive, it's vital to adopt modern business solutions that enhance collaboration and productivity. Moreover, the increased adoption of hybrid models further elevates the need for this. With all this in mind, Microsoft Office 365 Migration Services have become a necessity.
C2 Computer Services is your trusted local Microsoft Office 365 migration services company in the Sunrise, FL area. Capitalize on our Microsoft Office 365 migration expertise to enjoy greater efficiency and collaboration. Contact us today to speak to a Microsoft Office 365 Migration consultant.
Microsoft Office 365 Migration Services
Regardless of the size of an organization, migrating from one platform to another can have a huge impact. And the biggest challenge of all is migrating to the cloud. However, it does not have to be the case for you.
As a Microsoft Office 365 migration company, we have experts who will manage such migrations for you. All you need to do is sit back, relax, and wait for the enhanced efficiency that Microsoft Office 365 offers. Therefore, you can confidently count on having zero data loss and downtime.
With our Microsoft Office 365 Migration Services, you'll:
Have consolidation of all emails and scheduling into one secure location
Enhanced data security and compliance across devices, users, and the environment with EMS
Keep your users happy with efficient solutions
Provide all your employees with access to Office from anywhere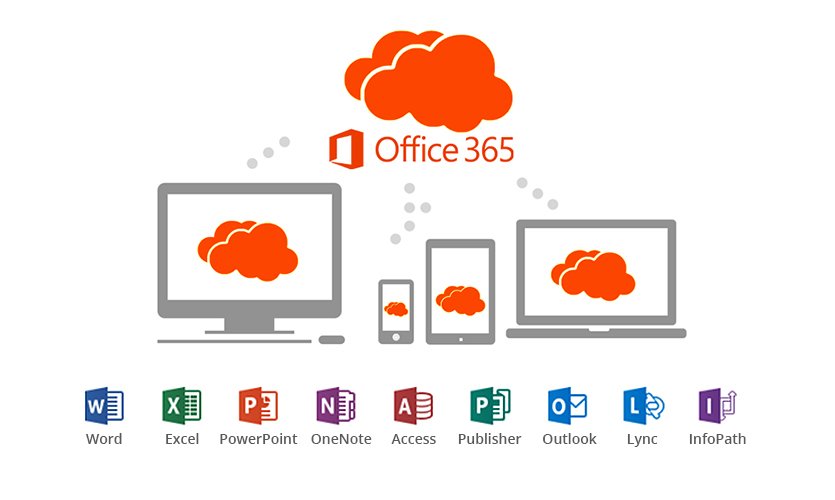 Why Migrate to Office 365
As you rebuild or improve your infrastructure migrating to Microsoft Office 365 can be a great strategic move. In doing so, you can tap into benefits such as:
Optimized Infrastructure
In comparison to cloud solutions, server-based environments are bulky. Moreover, they require a lot of attention from your IT team. By switching to the cloud, you'll enjoy greater efficiency with much less attention necessary. With this, your team can focus on key activities.
Enhanced Collaboration Capabilities
In modern business environments, communication and collaboration are crucial elements. They have a direct impact on productivity, revenues, and growth. By leveraging the cloud, you'll empower your team with numerous collaboration tools such as:
Chats
Shared team sites
Video conferencing
Group-based conversations
Why Choose C2 Computer Services?
As an experienced cloud migration solution provider, we understand the importance of a thriving IT ecosystem. More importantly, we know the best ways to migrate IT workloads to the cloud.
With regards to Microsoft Office 365 migration services, our team of experts will deliver fully integrated multi-domain migrations. Along with expertise and experience, our team always strives to remain abreast with the current best practices and strategies for business-aligned migrations.
With this, you can be confident of getting the most out of Microsoft Office 365. Some of the reasons our clients prefer us include:
1. White-Glove Treatment
When it comes to delivering services, we don't discriminate. So, even if you're a one mailbox client, you'll get the same high-quality services a thousand mailbox client receives. In addition, we'll guide you through each step and provide a dedicated expert to assist you.
2. Well-Defined Processes
Migrating Microsoft Office 365 solutions to the cloud can significantly enhance business efficiency. However, the migration must be done the right way and transparently. With us, if there's one thing you can count on is our well-defined processes.
This ensures that you know what to expect at each stage and, more importantly, our services meet your expectations.
3. Security and Reliability
Microsoft Office 365 comes with high-grade security protocols and features. This is accompanied by a financially backed service level agreement (SLA) that guarantees 99.9% uptime. In addition, we also have a team of in-house cybersecurity experts ready to assist you if any issue arises.
4. No Downtimes During Migration
Are you worried about how downtime during migration can affect productivity? Don't be. For us, it's not just about migration. It's about uninterrupted migration. This means that the entire process will occur without any downtime. As such, while we work to migrate your Microsoft office solutions, your team can continue work normally.
Get a Provider You Can Count On
Considering the importance of efficient communication and collaboration, you cannot afford to mess with Office 356 migration. As such, it's vital that you choose a reliable Microsoft Office 365 migration company.
With us, that's exactly what you get. Our primary objective is to empower you to grow through unparalleled collaboration and efficiency. So, get in touch with us today to learn more about our Microsoft Office 365 migration services.